Growing Up
Ted grew up in the US (also known as 'Babylon the Great' in the Bible), and his favourite subject was math. He liked to learn, and he was taught to work hard in his studies as well as his household and outdoor chores. He also enjoyed playing basketball.
Ted wrote his first BASIC program around 1980 on an Apple PC. A year later, he was writing FORTRAN code on punched cards for homework assignments. Turnaround on batch jobs was normally around 4 hours during the daytime.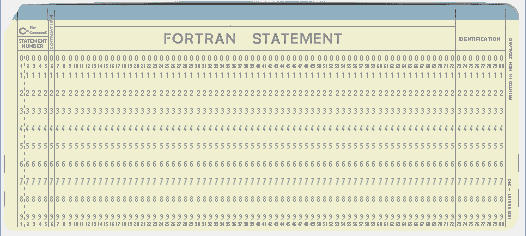 Ted graduated from Miami University in 1985 with a B.S. degree in Systems Analysis, and his special interest area was Finance.
Career
After graduation, Ted worked in Texas, Arkansas and other states in the southern US. Then, he moved to Hong Kong in 1987 and worked for 15 years in the I.T. industry in Hong Kong before retiring in 2002. His work included software support, customer support, marketing support, product testing, documentation and web design. He retired from full-time I.T. work due health problems and to help his wife and three children more. However, he has continued to work part-time jobs related to I.T. and/or English, and he also does some online research and teaching.
Since 2002, Ted's work has included English tutoring, copy editing, proof-reading, web authoring and website management. Ted has no formal training in teaching English, but he has developed his own style based on his own 30-year experience learning to understand, speak, read and write Chinese as well as his experience teaching Chinese people to speak and write better English. He combines his systems analysis skills, I.T. industry experience and his own life experiences as a language-learner and a parent in Hong Kong to help computer science and engineering and physics students in Hong Kong write better English.
New Life in Christ
Although Ted had a very comfortable life as a boy, he went through a lot of sickness, suffering and disappointment. God used this to show him that there was more to life than getting a good job and enjoying life. In his first year of university he met several classmates who believed in the Bible, and they encouraged him to read it. Ted realized that he could not be intellectually honest if he didn't check it out, so he decided to read the New Testament.
As he read the New Testament, he learned a lot of new truths and also became more and more aware that he was a sinner. He became very scared that on Judgment Day, he would go to the lake of fire and burn forever, so he asked God to show him how to get to heaven. God then showed him that Jesus' sacrifice on the cross was sufficient to pay for penalty of all his sins, so all he has to do is repent of his sins, believe that God raised Jesus from the dead and follow and obey Jesus. Good behaviour is important for determining a person's standard of living in heaven or hell, but it cannot save a person's soul; only the grace of God can do that. Thus, Ted got saved (or born from above) in November 1983.
It was an exciting time, as the Spirit of God came to dwell in Ted and begin to change his life! Ted began to regularly study the Holy Bible and memorize it, learn to pray and try to understand what makes the Lord Jesus happy and then do it. Since then, God has taught him to regularly confess his sins, crucify his carnal sin nature and apply the blood of Jesus to fight off demons. His life has changed little by little. He has learned to trust God to meet various needs in his life rather than try to do it all on his own. He now believes that God is in control of his circumstances and loves him dearly, so he doesn't need to worry or get angry. Yahweh Jesus has also delivered Ted from evil spirits of fear, anger, rejection and self-pity that plagued him for years. They had to leave in Jesus' name! He has also learned God's purpose for his life and thus tries to invest his time in a way that pleases God.
Self-worth and Spiritual Surgery
Ted tries not to derive self-worth from the things he is good at, since these are merely gifts or talents from God. God deserves all the credit and glory for anything good Ted does. Besides, he has found that trying to do so can easily lead to pride, futile competition, a restless heart, self-pity, resentment, worldly values, bad thoughts, bad words or bad behavior. Thus, he instead tries to derive self-worth and satisfaction in life from his humanity, his spiritual family and his stewardship. Like all humans, Ted was created in the image of the Yahweh, the One who created all universes, galaxies, stars, planets, matter, energy, space, time, dimensions, spirits and living organisms. He didn't evolve from monkeys. This makes him special. Also, when Ted was 21 years old, he was adopted into the family of Yahweh and made a priest of Yahweh after he repented of his sins, placed his trust in Yahweh Jesus and made Jesus the boss of his life. As a priest of Yahweh, he has been given a special stewardship of the mysteries of God. Thus, being a good steward is his passion in life.
Ted has made a lot of mistakes in life, but as he has tried to little-by-little and day-by-day integrate his God-given identity into his life and allow Jesus to do surgery on his heart and mind. Thus, Jesus has been removing some curses, evil spirits, bad habits and the gravitational pull of the world's system on Ted's heart. Jesus has also been replacing these with love, joy, peace, patience, kindness, goodness, faithfulness, gentleness and self-control in Ted's heart and mind. It's a kind of freedom that only Jesus' followers can experience and understand. In gratitude, Ted tries to serve Jesus and other people and also help other people get set free. Below are more details about Ted's life.
Spiritual Power
The greatest weapon Ted has is the Holy Bible. From Genesis to Revelation, it is alive and useful for daily life. It is the only book in the world that is 100% true, inspired by God and written by 40 extremely holy men who were consistent in their teaching and love for God. Since the last book in the Bible, Revelation, was written, many holy men of God have risked or lost their lives as a result of helping to preserve and/or translate it into the languages of common people. It is the most powerful book in the world if people obey it, so many people are afraid of it, especially religious leaders who like to maintain power over people. Although some men have corrupted a small minority of the ancient texts over time, the majority of the surviving ancient texts are still reliable. God Himself has indeed preserved the original Hebrew Masoretic text and Greek Byzantine text, as faithful men of God have carefully copied and preserved it for our generation. Archaeological finds in the 20th Century further confirmed that what we have today is reliable. (For example, see The Preservation of the Text of the New Testamentby Phillip G. Kayser and Wilbur N. Pickering.)
Seeking Like-minded People
After Ted got saved, he realized that he had been lied to for 21 years in the Roman Catholic church, the largest Christian denomination in the world. He admires the virtuous lives of many Catholics and thinks that millions of them are probably saved in spite of the false teachings of the church - if they have truly repented of their sins and have placed their faith in Yahweh Jesus; they just lack discernment to see that some things that outwardly look good are actually intrinsically evil (Hebrews 5:14). On the other hand, he believes that the vast majority of Catholics have a false hope that they will go to heaven based on works, religion and/or morality, just as members of all false religions believe. Thus, he decided in 1984 to leave the institutional religion of his ancestors and instead seek out informal friendship with other people who believe in the authority of the Holy Bible and who have no king but Yahweh Jesus and no Holy Father besides their Heavenly Father (Matthew 23:9). God has blessed him over the years with several good, like-minded friends and Bible teachers.
Special Secret
Also, here's a special secret that Ted has learned: in eternity, only followers of Jesus will be great. Jesus taught that the secret to being great is not achievement or accumulation of wealth but loving and serving people according to His teaching. Anybody can do it with His help! Jesus said, "Whoever wants to save his life will lose it, but whoever loses his life for me will save it. What good is it for a man to gain the whole world and lose or forfeit his own soul?" - Luke 9:24,25. Ted is still learning how to serve, and he often fails, but his pursuit of greatness through serving has freed him up from the futility and heavy burden of seeking worldly greatness. Yahweh Jesus said that His burden is light. (See Matthew 11:28-30).
Family and Friends
Ted's family and friends are very important to him. Ted's wife and three children and the most important people in the world to him. His Filipina wife is very gifted and talented in communication and teaching, and she uses her gifts and talents in her work. Their three children were born and raised in Hong Kong and attended local Chinese schools. Their elder daughter is studying in Israel, and their son and younger daughter are studying in the Philippines. Ted loves each of them very much and likes to spend time with them, help them, teach them and learn from them, when possible. He also enjoys spending time with friends, whether that's in a small group discussion, at a meal, on social media or on the basketball court or golf driving range.
Father, Mother and Stepmother
Ted's parents are very important to him. His father was a certified public accountant (CPA) specializing in taxation and tax planning. After serving as a partner in a large US accounting firm, he started his own accounting firm which grew and thrived until he retired. He is still a very talented amateur pianist, golfer and gardener, and he has a large social network. He taught Ted to obey and work hard. He also provided opportunities for Ted to learn and do things that most people never get a chance to do.
Ted's mother was a specialist in educational media, having a master's degree in Educational Technology. She also has talent and extensive experience in painting, photography, writing, hiking, camping, swimming, and communicating with people of various cultures and economic backgrounds. She taught Ted to be kind and sensitive and try new things.
Ted's stepmother was a certified public accountant (CPA). She is a good cook and golfer and likes to help people. Although the circumstances were not ideal, she treated Ted very well when he was a boy, often playing golf and other games with him. She taught Ted the importance of sacrificing time to help people, even if they don't show much appreciation.
Independent Research
Ted believes that we live in exciting yet dangerous times, and he likes to try to understand life and the world we live in. Thus, he also does independent research in several areas, including Biblical theology (especially prophecy), Biblical economics, spiritual warfare, supernatural and paranormal reality and important trends in religion, society, science, technology and geopolitics. He is not an expert in anything, but God has helped him identify experts and learn from them.
He believes that we are living in the last days before Jesus' return, that the world is getting more and more evil, and that the deception of political, military, financial, religious, educational, technological and entertainment institutions is growing stronger and stronger. At the same time, he believes that the power and love of Jesus is greater than all the power and hatred of the evil angels and demons who work invisibly behind the scenes. Thus, he tries to follow Jesus and fight these invisible enemies and expose their work orally and online. To contact Ted, please send email to ted a t tedtutorial d o t com.